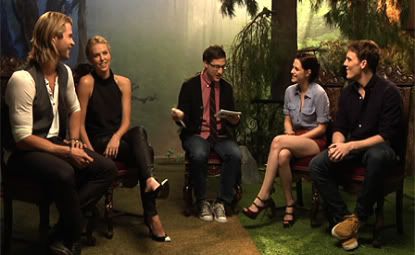 Unser allerliebster Josh Horowitz hat eine weitere tolle Neuigkeit für uns:
@joshuahorowitz
: To clarify, the Snow White event with Kristen is NEXT Tuesday @11pm on MTV/MTV.com. And it tapes next Tuesday. Brand new.
Auf Deutsch: am kommenden Dienstag wird Kristen zu Gast bei MTV sein, um dort ein weiteres SWATH Special aufzunehmen. Kristen wird einen neuen Clip aus Snow White vorstellen. Und die ganze Woche lang gibt es für die Filmliebhaber etwas schönes zu bestaunen.
Anlass dieser feierwütigen Woche sind natürlich die
Movie Awards
am Sonntag :)
via
source