*UPDATE*
This is my wife who met the following stars from the Twilight movie Breaking Dawn which is in production in Baton Rouge studios. They are we believe as follows from:

Noel Fisher - plays Vladimir (the blond in the front going left round the table)
Lisa Howard - plays Siobhan
Patrick Brrennan - plays Liam
Sandra - my wife
Omar Metwally - plays Amun
Christian Camargo - plays Eleazar
Myanna Buring - plays Tanya
Judith Shekoni - plays Zafrina
Guri Weinberg - plays Stefan
We met them at breakfast and they were all fantastically friendly and accomodating,

Guri Weinberg was extremely helpful and chatty.

I've got to say that

Judith Shekoni is gorgeous!! They all also signed Sandra's copy of the book Breaking Dawn which she just happened to have with her (She's not a stalker really!!)

<---Ja ne is klar ;) LOL
--------

Wer war alles mit von der Partie?
Noel Fisher - Vladimir
Lisa Howard - Siobhan
Patrick Brennan - Liam
Sandra - Simon's wife
Omar Metwally - Amon
Christian Camargo - Eleazar
Myanna Burying -Tanya
Judi Shekoni - Zafrina
Guri Weinberg - Stefan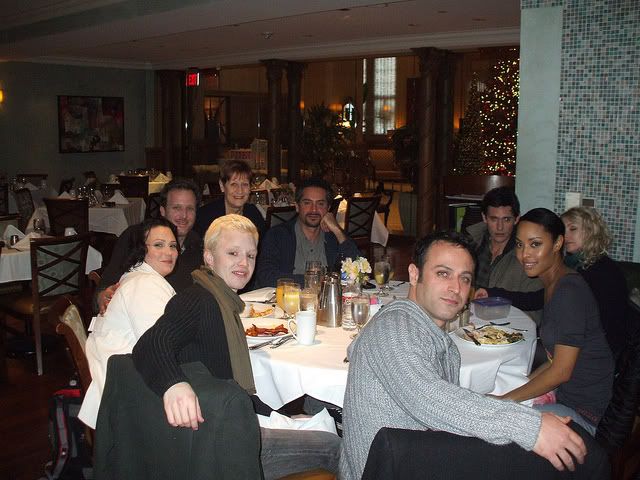 Quelle
bysina