Der Film den David Cronenberg mit Rob plant heißt "Map to the Stars" und das Skript schrieb ein bekannter LA. Screenwriter namens Bruce Wagner. Cronenberg versucht schon seit ca 5 Jahren den Film zu machen und hofft nun auf die restliche (finanzielle) Unterstützung.
Neben Rob soll auch Viggo Mortensen (Kristen´s Co-Star in On the Road) an einer Rolle im Film interssiert sein. Noch hat der Film aber kein "go" erhalten.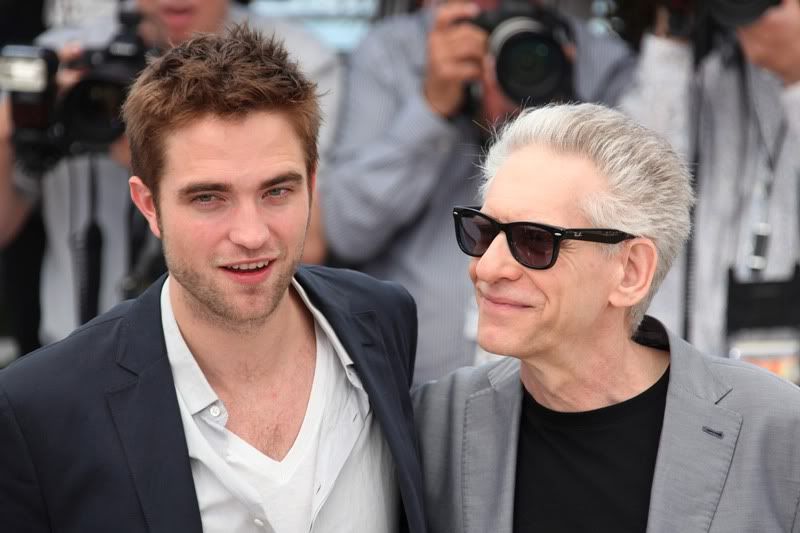 "I asked Rob if he would be interested in playing a particular role in it and he said yes, he would. Likewise, Viggo [Mortensen] is interested in a role,

" Cronenberg said. "

It would be very interesting. This is a project called 'Map To The Stars' written by Bruce Wagner who is a wonderful L.A. screenwriter." [...]
The film is dark comedic drama about two child actors ruined by Hollywood's depravity, and Cronenberg adds that "Maps To The Stars" is " very extreme.

It's not obviously a very big commercial movie, and even as an independent film it's difficult.

'Map To the Stars' is completely different [from 'Cosmopolis'], but it's very acerbic and satirical, it's a hard sell."
Lest hier mehr
...
via
source