Na da stimmen wir ihr doch alle uneingeschränkt zu. Ich bin mir noch nicht sicher, ob ich den Inhalt der Trilogie überhaupt als Film auf der Leinwand sehen möchte.
Das Lesen der Bücher hat mir wirklich gut gefallen, aber da blieb auch alles in meiner Vorstellung. Wenn ich mir jetzt überlege, dass tatsächlich darüber nachgedacht wird, bekannte Schauspieler in diesen äußerst charakteristischen Rollen zu besetzen - da wird mir ganz anders.
Nehmt bitte unbekannte Menschen! Oder lasst es ganz mit der Adaption...Ich kann mich mit dem Gedanken noch nicht anfreunden.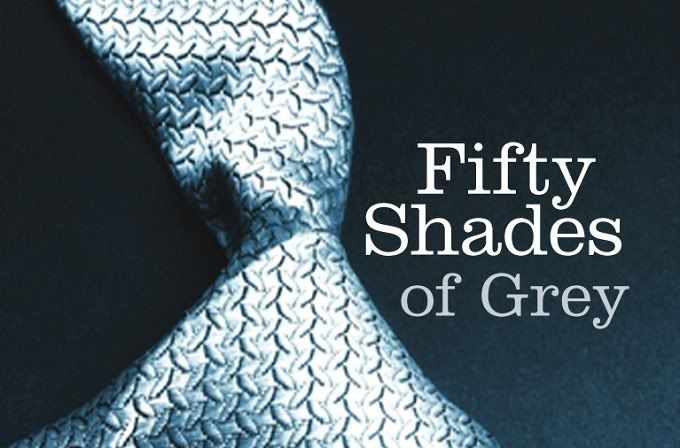 Aber nun zurück zur Überschrift. Buchautorin E.L. James sprach auf ihrem ersten Fanevent zum Buch darüber, dass sie es äußerst eigenartig finden würde, Rob und Kristen in den Rollen von Christian Grey und Anastasia Steele zu sehen.
Nochmal: ich auch! :o
How closely inspired were you by the characters in the Twilight books and the performances of Rob & Kristen?
The characters grew; they started that way and developed into completely their own people. It was fascinating getting to know them and know them very well. I didn't see an outline straight away; I had no idea where these books were going to go. I just went with them. As I go to know them they grew a life of their own.
There been some suggestions that Robert Pattinson and Kristen Stewart could play Christian and Anna, how would you feel about seeing them in Fifty Shades of Grey?
I think it would be too strange ! It would just be .. Uggh weird!
Who would you prefer Edward Cullen or Christian Grey?
Oh that's a tough one but I'd have to say… Christian Grey, because he's my ultimate fantasy man!
via
source