Kristen´s Arbeit an On The Road ist ja nun schon mehr als ein Jahr her...Und immernoch warten wir gespannt auf einen Trailer, neue Stills oder ein Veröffentlichungsdatum.
Das Buch steht bei mir schon seit geraumer Zeit zum Lesen bereit, doch leider lässt mein Unilesestoff das gerade noch nicht zu...
Nun kann man bei
Amazon
das Buch
"One and Only: The Untold Story of on the Road"
bestellen, in dem es unter anderem auch um die Arbeit am Film geht. Und somit auch darum, wie Kristen sich auf ihre Rolle der Marylou vorbereitet und wie sie eine Verbindung zum Charakter aufgebaut hat. Einen Auszug dahingehend findet ihr jetzt: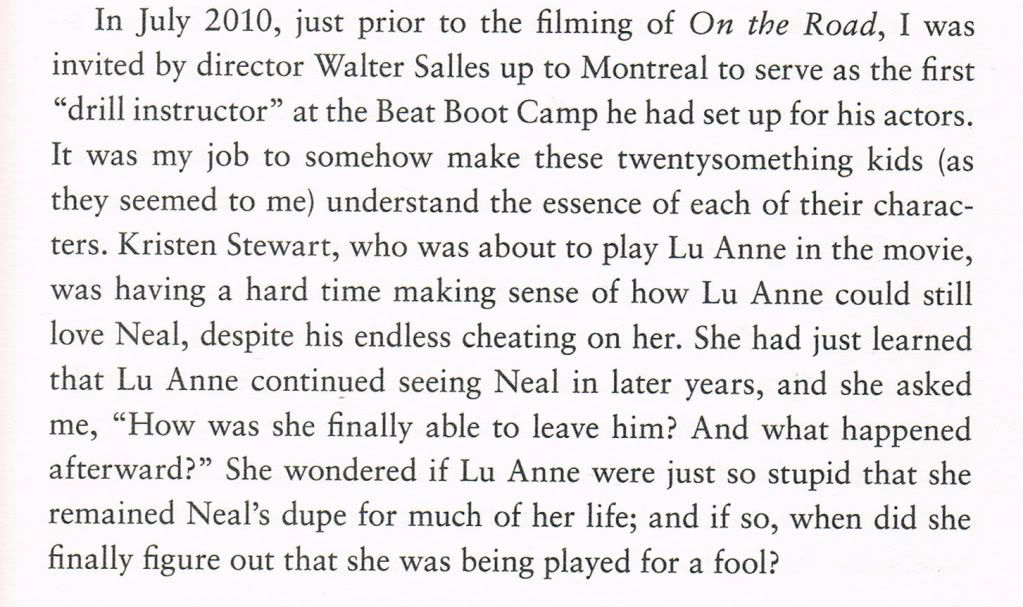 Das Buch gibt es für 17,99 €, allerdings nur in englischer Sprache zu kaufen.
Weitere Auszüge in denen von Kristen die Rede ist, findet ihr nach dem
*Klick*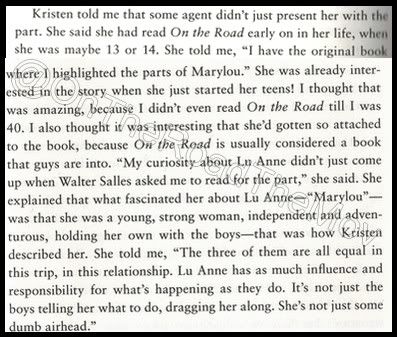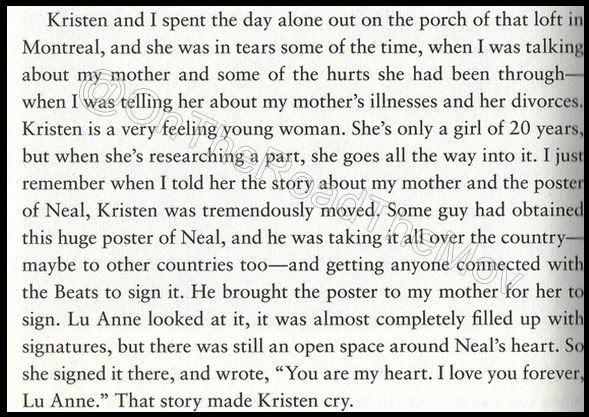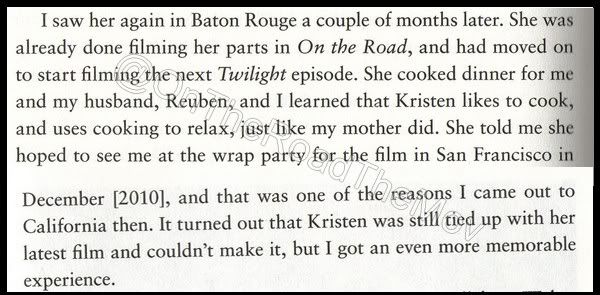 via
Robstenation
byBruni